Testimonials:
Shakedown run is Done......wow......no words for the way this bike rides. 27 years of riding and 20 years turning wrenches and building wheels. Stunned! Awesome work Nate Zukas!
--Shane A.
Upon deciding it was time to invest in a new road bike, I went to every shop in town looking for one, but just couldn't seem to find the one I wanted. I am a simple kind of girl, not a fan of flash and glitz. I just want a great bike! My husband suggested I consider a custom steel frame. This was a pretty radical idea among all of my roadie friends with their carbon frames. I myself had ridden a carbon frame road bike for years. But I had been so pleased with a steel frame mountain bike that I felt sure I couldn't go wrong. And I was right! My Zukas performs exceptionally well and is also extremely comfortable. I have gotten so many compliments on the craftsmanship of the frame. It was absolutely beautiful before Nate asked me what colors I wanted him to paint it, but his paint job really blew me away. This frame actually weighs less than my old carbon frame....so I can get to the top of Paris Mountain faster on my Zukas...and the frame won't crack if I happen to hit the asphalt (because of course I'm more worried about my bike than I am myself!) Best of all.....no one has a bike like mine. I am already dreaming of a Zukas cross bike in my future...Thanks Nate!
-Jackie B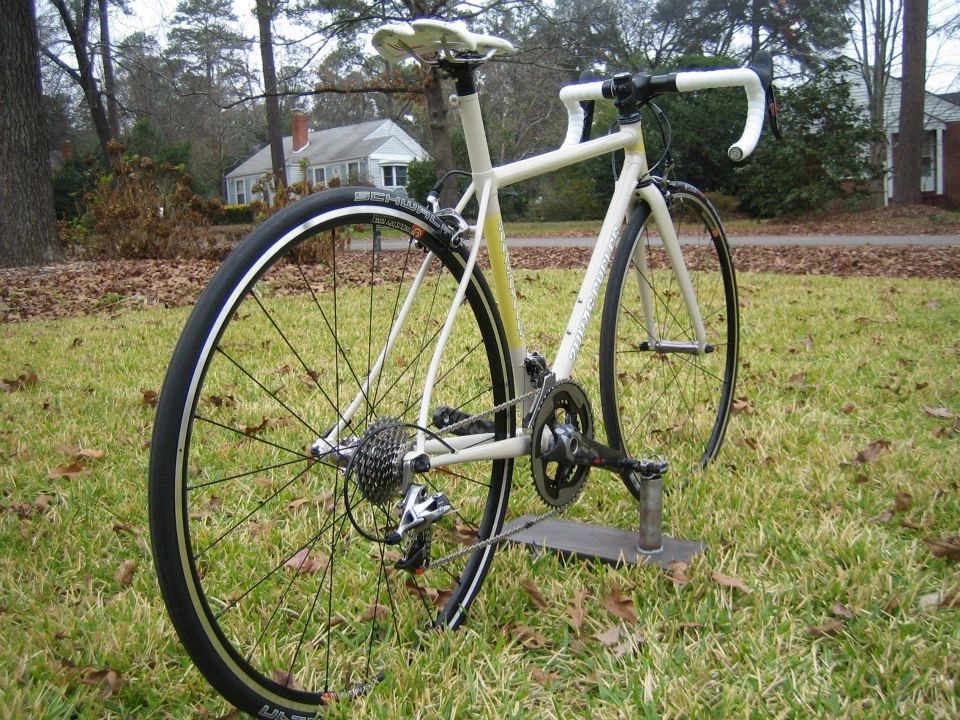 Hi Nate,

How you going?
Finally! I've got my Zukas CX up and running. Had an issue with my nine speed wheelset running 10 speed, so some delay in getting a new hub and wheel re-build! Also had an issue with the rear brake, no fault of yours. Just the Paul Component calipers only accept a thin line pad. Getting one for carbon rims is quite hard, especially in Oz. Anyhow got the front working with road holders the back with alloy pads until the proper one's arrive from overseas.

Anyhow, a scramble to get the bike ready for Friday night racing, no chance for a test ride, 2 short races, first mid pack finish, second I took my Zukas to it's first win! Raced again yesterday and scored a win in the CX masters!
The frame is amazing Nate, fits like a glove! I can't get over how fast it is! It's got the snap of any carbon frame I've ridden but a smoothness that seems to make it float over the rough stuff. We nailed the geometry. Really fast throught the twisty stuff but always in control, and very stable even on the off camper sections. The race yesterday used part of a BMX track as well.. trust me, this frame jumps well too.
It's had plenty of attention too from most of the race cru...! Felt like I was presenting at a trade fair..ha.. explaining how the internal routing works, tube type and how it can be only 7.5kg built up.

I've got a few 'model' photos I'll send through soon hopefully tonight, your gonna flip when you see it. Maybe even a few race shots too (hopefully one of me getting crossed up over a tabletop..)

Thanks again Nate.
Might need a steel roadie next..

Cheers
Jay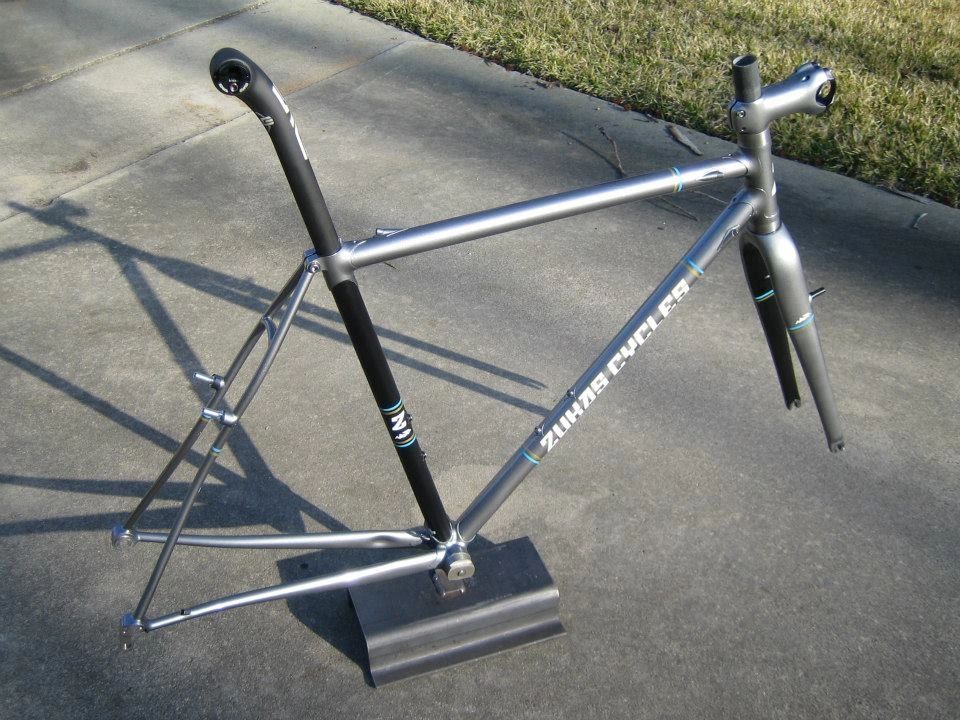 Getting in the miles... 40 down, 25 to go.... Enjoying my Zukas, best bike I've ever owned!
--Ross D.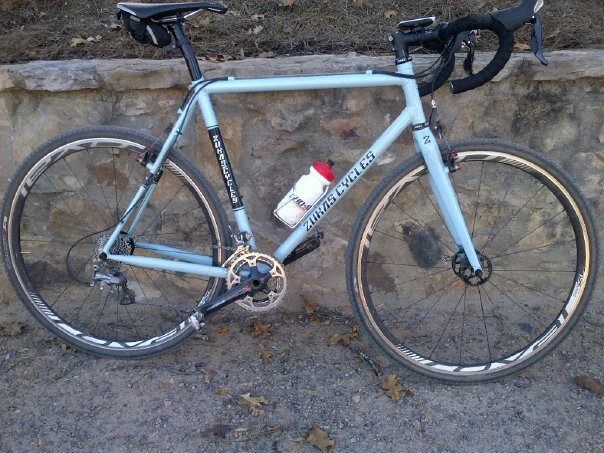 Nate,
I just wanted to take a minute to thank you for the hard work you put into making my dream bike possible. Please feel free to use this info and attached pictures (or any other pictures I've posted) as you like to promote your brand. I'm already working on ideas for the next build: belt drive CX or a randonneur. I'm looking into the possibility of doing some ultra-endurance racing or even a ride across America in the next few years.
I simply cannot say enough good things about Nate and Zukas Cycles. Before speaking with Nate, I had been looking into custom bikes for a while and visited a few builders. From the first call to Nate, I knew this was what I wanted. While patiently waiting for my turn, we talked many times and worked through how to make the bicycle exactly what I wanted and needed. We compared bikes I have and had, looking at specs and analyzing likes and dislikes. We coupled this with our experiences riding and racing to come up with the perfect formula. The result is a bicycle that fits me perfectly and just feels natural to ride. Even on the first ride, I didn't feel the need to tweak this or adjust that; I just rode. I could feel the attachment Nate had with his work as he reluctantly let it go. A few hundred miles of gravel later, including Southern Cross and Barry Roubaix, my Zukas still feels natural to ride. This is without a doubt the best bicycle I've had the pleasure to ride. I will be back to Zukas for my next build.
Thanks,
Patrick